Most tattoo artists would say about half of their requests are for coverups or tattoo modifications. Incredible coverup artwork is definitely achievable – there are even artists who specialize in coverup tattoo artwork. No matter how talented the tattooer is, there will be limitations depending on several factors like the color of the original tattoo, the individual's skin type, how the tattoo was applied, etc. Even with advancements in tattoo equipment and application methods, there will still be some coverup requests that are simply out of reach. That's where laser tattoo removal comes in – more and more tattoo artists are learning about the technology behind laser tattoo removal and how they can easily add it to their existing studio.
Bad Habits Tattoos and Laser Tattoo Removal, an Astanza client based out of Fort Lauderdale, is the perfect example of a tattoo business successfully adding laser tattoo removal services and increasing client satisfaction and business profitability. Keep reading this blog to learn more about their laser tattoo removal business journey.
---
Laser Tattoo Removal: More than a Side Hustle
"It started as a hobby, not something that I thought I'd be doing full-time today," Lisandra Chaviano, co-owner and lead laser technician at Bad Habits said. "I started working Saturdays, then Saturdays weren't enough; it was so many clients, and I was already making more money working four days a month than working the whole Monday through Friday at the hospital. So I decided to leave the hospital and do laser [tattoo removal] full-time."
Amaury Ramirez, co-owner of Bad Habits, opened the tattoo studio in 2013, just a couple of years after he and Chaviano started dating. Amaury ran the business for several years and was the lead artist at Bad Habits, while Lisandra's career was in the medical field. About five years ago, Amaury came across New Look Laser College, Astanza's two-day tattoo removal certification training program, online and suggested Lisandra get certified. They thought it would be the perfect addition to the business, especially since he already specializes in coverup tattoos, and they were right.
Lisandra earned her laser tattoo removal certifications at New Look Laser College in 2018 and Bad Habits purchased the Astanza Duality just a few months after graduating from the course. At the beginning of their laser tattoo removal business, Lisandra was still working full-time at the hospital and spending Saturdays only at Bad Habits. The demand quickly outgrew those hours and Bad Habits now provides laser tattoo removal services Monday through Saturday, even recently extending hours to accept appointments as late as 7 p.m.
Giving Clients What They Want
"We give clients exactly what they want," Amaury said. "Even though it's been on the market for a long time, it's very new for a lot of people. So we take the time to educate clients on how tattoo removal works and how it can elevate the coverup they're wanting."
Bad Habits Tattoos offers nearly every type of tattooing, from color realism to Japanese traditional to vibrant watercolor and black and gray. Incorporating even just a few laser tattoo removal sessions before a coverup gives the coverup tattoo artist much more creative freedom, ensuring the client gets exactly the tattoo they desire.
Aside from laser tattoo removal for more typical tattoos, Bad Habits also provides laser removal for permanent makeup and cosmetic tattoos. Permanent makeup removal is in high-demand as the aesthetics industry continues to grow, and providing laser removal or tattoo modification for microbladed eyebrows, lip blush, even scalp micropigmentation is a great potential client base to tap into.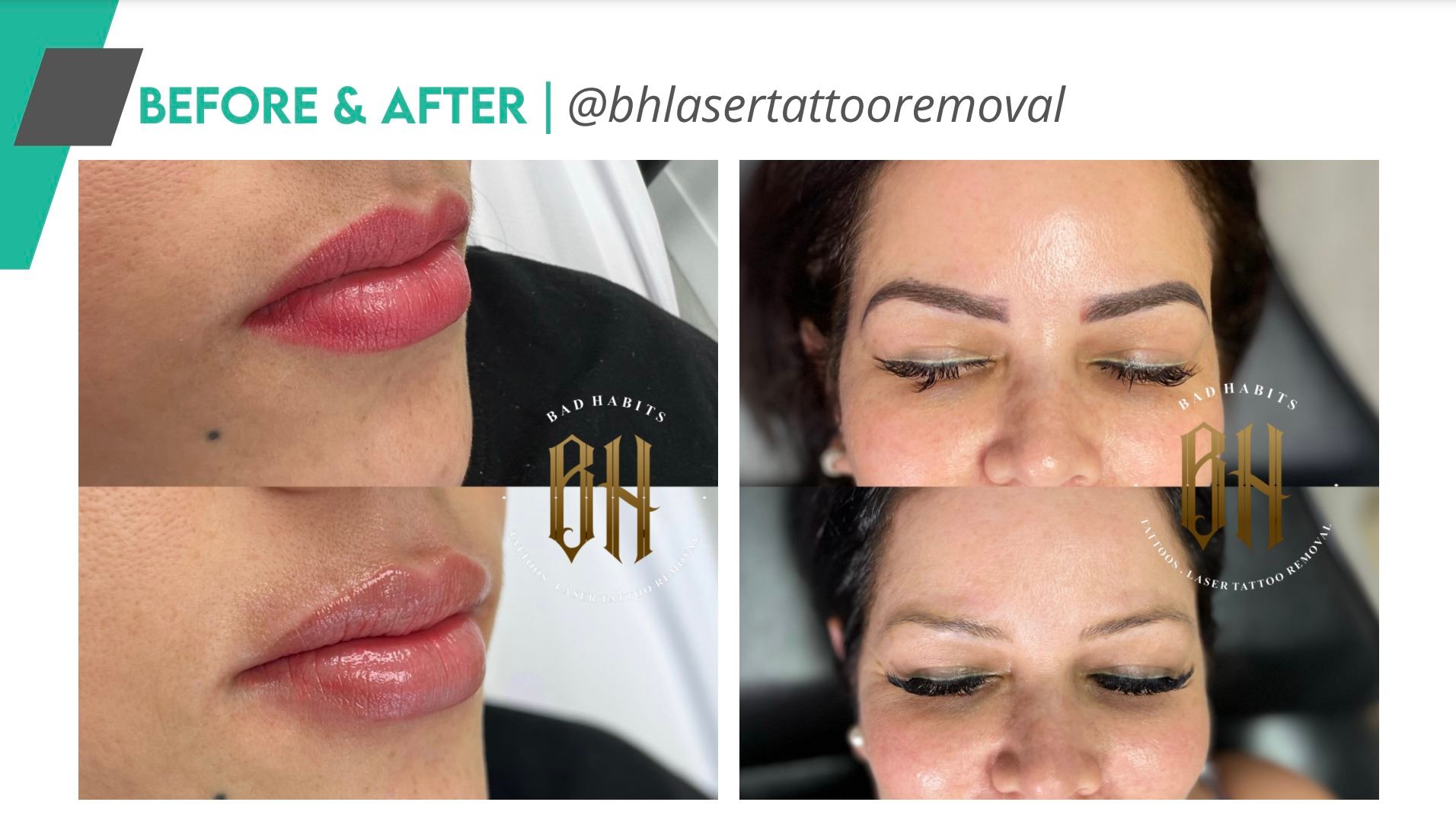 View more of Bad Habits before and afters on their Instagram page.
Getting Certified in Laser Tattoo Removal
Getting certified in laser tattoo removal at New Look Laser College was Lisandra's first step into the industry, as is for many entrepreneurs looking to start a tattoo removal business. New Look Laser College (NLLC) is the first and only laser training program dedicated solely to laser tattoo removal. The two-day course provides in-depth clinical education and covers topics such as laser physics, laser safety, business best practices, and plenty of hands-on training on real patients.
Students who graduate from NLLC receive three certifications to perform laser tattoo removal: Certified Laser Specialist (CLS), Laser Safety Officer (LSO), and Advanced Laser Tattoo Removal Practitioner (ALTR). Courses are hosted in several locations across the U.S., including classes at Bad Habits Tattoos and Laser Tattoo Removal in Fort Lauderdale.
"Take the class – you're going to love it. Do all your research; it doesn't take too much for someone to start the business. You really just need to start with a small place, small office, and start that way. You'll grow from there. We didn't start this big, we started a lot smaller than this," Lisandra said.
View the NLLC tattoo removal training course schedule here and keep your eyes out for the 2024 schedule announcement coming soon!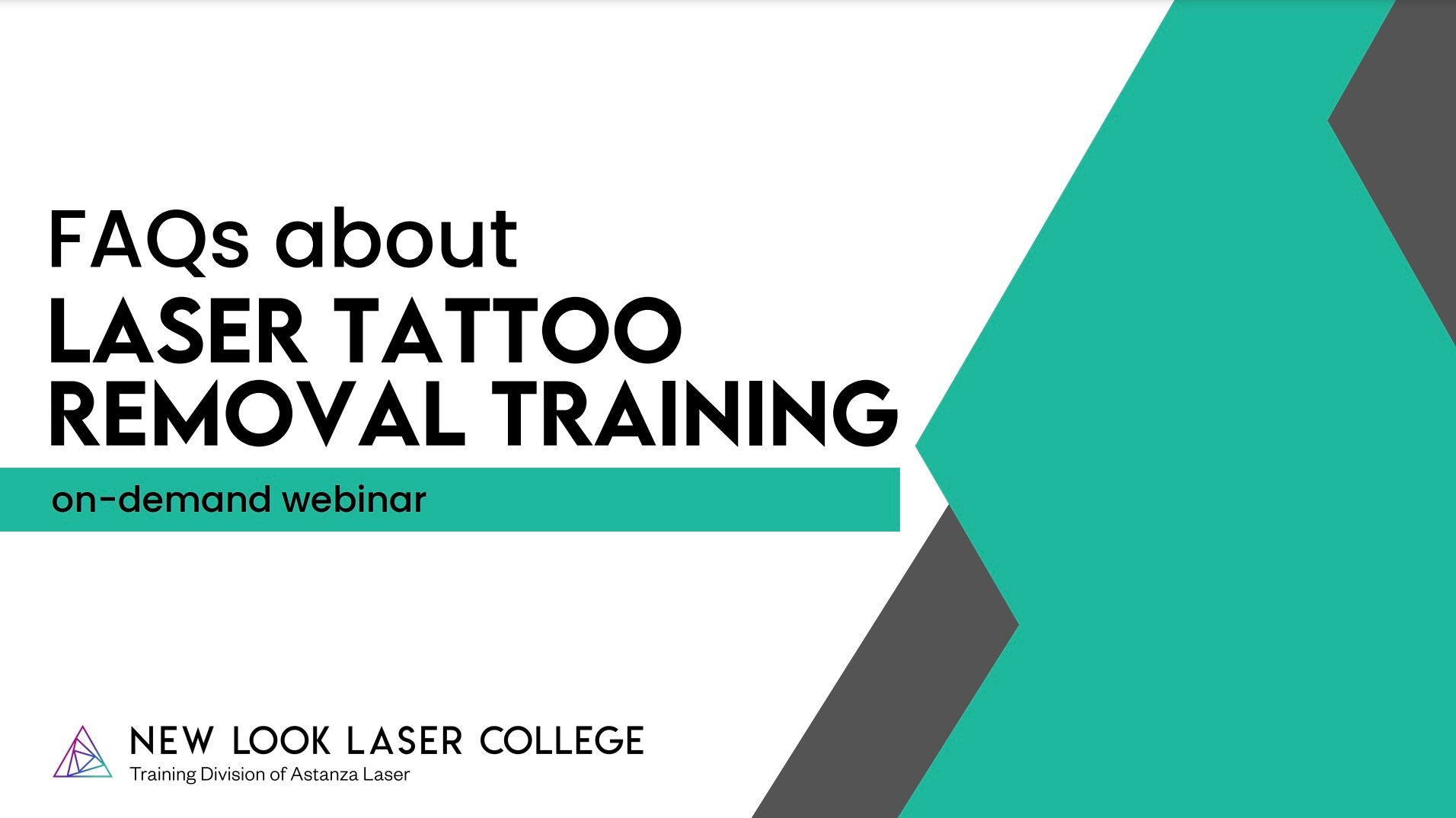 Adding Laser Tattoo Removal to your Tattoo Studio
Bad Habits Tattoos' first location was roughly 1,000 sq feet, but as both their tattoo and tattoo removal clientele continued to grow, they moved into a much larger – about 3,000 sq feet – space last year. With two stories, six rooms upstairs, and two rooms downstairs, their new studio exudes luxury while also providing a welcoming and relaxing atmosphere.
"Start slow, little by little, build up your portfolio, soon – you're not going to have anything to worry about. We started small and slow, and that's how we've gotten to where we are now," Amaury said.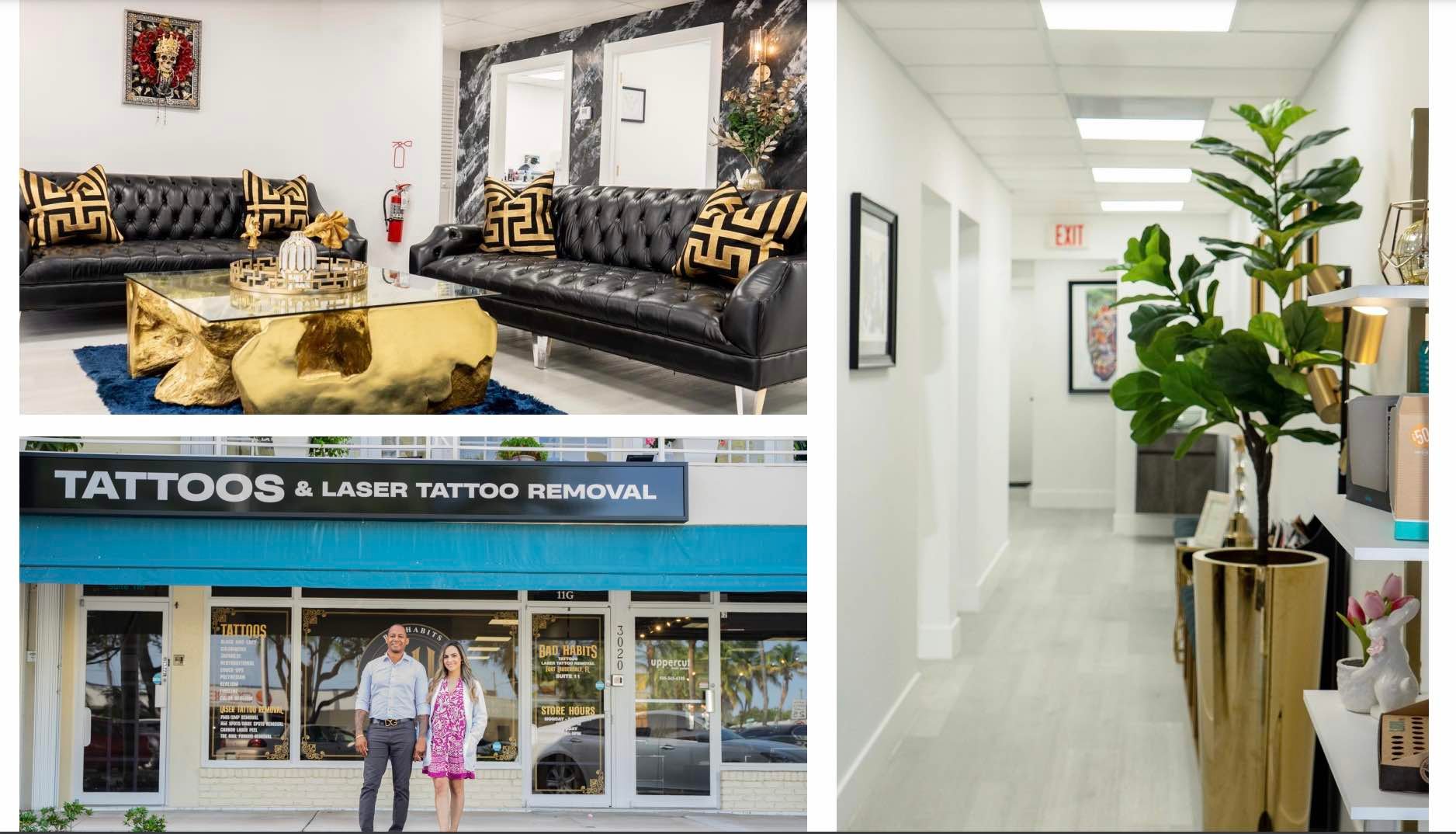 The synergy between tattoos and laser tattoo removal creates a full-circle experience for clients. Providing laser tattoo removal services as a tattoo artist or studio owner is an excellent move because the perfect potential clientele are already familiar with the business. When a studio offers both services, clients can trust that their tattoo journey is in the hands of professionals who understand the entire spectrum – from creation to potential modification or removal. This instills client confidence and fosters trust and rapport with the studio and its artists.
Access the On-Demand Clinical Education Webinar Featuring Bad Habits
Amaury and Lisandra recently joined Astanza and New Look Laser College for a clinical education webinar: Understanding Skin Physiology with Tattoo Application and Tattoo Removal. They share incredible insight about the business, while Astanza's Senior Clinical Trainer and Director of New Look Laser College, Krystal Haney, dives into some of the science and skin physiology for both tattooing and removal. View the on-demand version by clicking here or on the image below and filling out the short form on that page.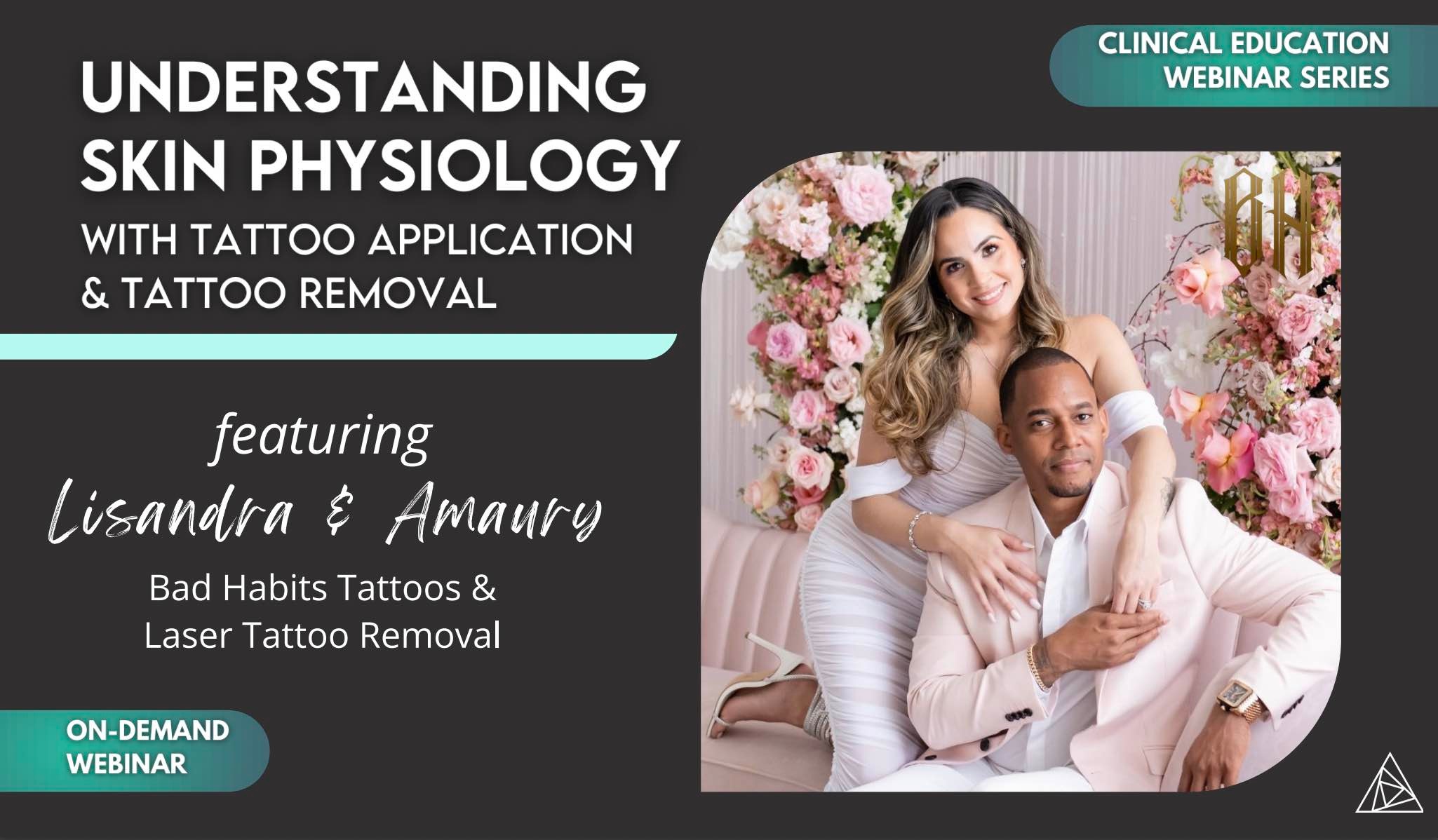 Questions? Ready to start your aesthetic laser business? Contact Astanza today and one of our team members will be ready to guide you through every step.