Laser hair removal has become an increasingly popular procedure for both men and women due to its effectiveness, convenience, and long-lasting results. Practitioners – have you been thinking of ways to fill up your appointment books faster and further in advance? You're in the right place. Here are a few easily applicable strategies that aesthetic laser businesses can implement to increase their laser hair removal clientele.
---
Invest in the Best Laser Hair Removal Device for Your Business
One of the essential factors in offering successful laser hair removal services is having the right laser hair removal device. The device should be safe, effective, easy to use, and most importantly: FDA-cleared. Investing in a high-quality, reliable laser hair removal machine will ensure your clients receive the best possible results; leading to positive reviews and personal recommendations. FDA clearance matters because aesthetic lasers are considered medical equipment, requiring this regulation for safe and legal operation.
Diode laser technology is a powerful and efficient way to remove unwanted hair on any part of the body. Choosing diode laser technology to provide hair removal services is a great choice for practitioners wanting to service clients of all Fitzpatrick skin types. The Asclepion MeDioStar®, backed by Astanza, is a diode hair removal laser machine sporting the largest available spot size on the market with the XL handpiece at 10cm2. The MeDioStar® is a medical-grade, FDA-cleared hair removal laser safe on all skin types, even newly tanned skin.
A reputable laser device company should also provide training, service, and support for your machines. Everyone who purchases a laser from Astanza is included in the Astanza Experience, our all-encompassing guarantee for our clients throughout the lifetime of their laser business journey. The Astanza Experience includes the Business Builder System, 3-Business Day Service Guarantee, and Lifetime Training and Clinical Support.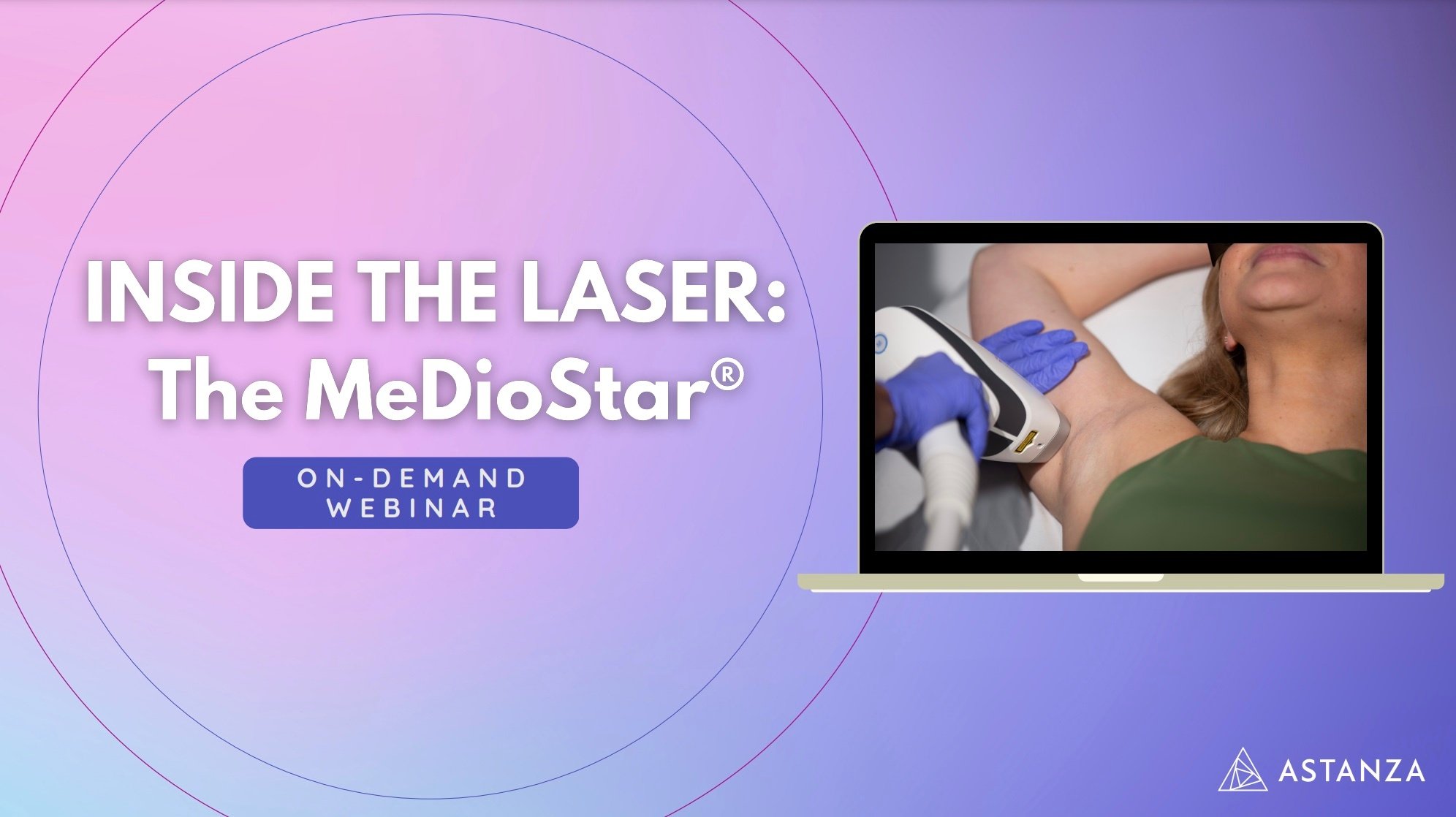 Develop a Targeted Marketing Strategy for Your Laser Hair Removal Business
Developing a targeted marketing strategy is crucial for any aesthetic practice. A targeted marketing strategy helps you focus on potential clients who are most likely already interested in laser hair removal services. Social media platforms such as Facebook, Instagram, and Twitter allow businesses to create targeted ads that are specific to a particular audience. For example, you can target individuals who live within a specific geographical area, are interested in beauty, personal care, and related aesthetic services, and fall within a specific age range. This ensures your budget is distributed to the right audience and isn't wasted on other target markets.
If you want to use your advertising money elsewhere and try the unpaid route on social media, there are tactics to implement to help increase your organic reach. Using hashtags on social media is an excellent way to get your business noticed by potential clients who are searching for laser hair removal or related aesthetic services online. Consistency is key when it comes to sharing on social media, so creating a plan and even following a content calendar can be beneficial and will increase your online presence.
Leverage Google My Business Features to Increase Exposure
Google My Business is a free tool that enables businesses to manage their online presence across Google, including search and maps. Creating a Google My Business listing is essential for laser businesses as it allows potential clients to find you quickly and easily when they search for laser hair removal services in your area. Make sure your Google My Business profile is optimized with your business's address, website, phone number, and hours of operation. You can also include photos of your laser hair removal business to provide a visual of what people can expect when they visit your aesthetic practice. An optimized and up-to-date Google My Business profile also gives your clientele the opportunity to leave reviews, which will enhance your online presence and trustworthiness in the marketplace.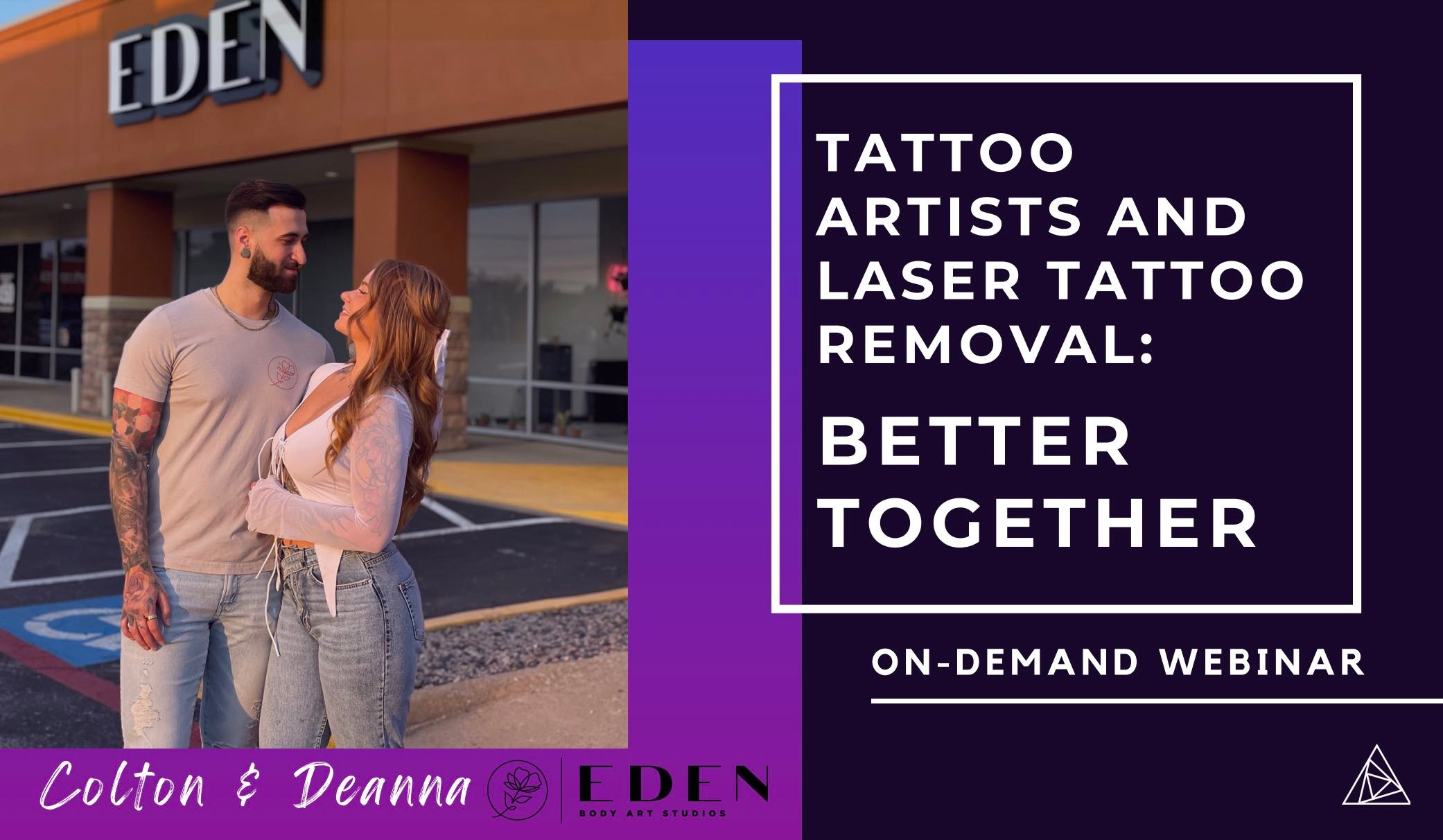 Host Special Events and Promotions at Your Laser Clinic
Hosting special events and promotions is an effective way to attract new clients and retain existing ones. For example, you can host an open house where potential clients can learn more about your laser hair removal services and even receive a free consultation. You can also offer promotions such as discounts on laser hair removal treatment packages, referral incentives, or a loyalty program. Hosting special events and promotions creates a sense of excitement for the aesthetic services you provide and encourages individuals to book appointments.
Utilize Email Marketing to Reach New Laser Hair Removal Clientele
Email marketing is a highly effective tool for any business, including aesthetic laser businesses. By collecting email addresses from clients and prospects, you keep them informed about your business's latest news, promotions, and special offers. It's essential to create an email list that is specific to laser hair removal services, as this ensures that your emails will be relevant and targeted to the intended audience. Consider including before-and-after photos, client testimonials, and educational information about laser hair removal in your emails to encourage prospects to learn more and eventually book appointments.
Offer Financing Options for Laser Hair Removal Services
Laser hair removal is an investment that sometimes prevents people from booking an appointment or purchasing a treatment package. Offering financing options can help individuals who may not be able to pay for their entire laser hair removal journey upfront. There are various financing options available, such as payment plans, credit card financing, and even third-party financing. Offering flexible payment options makes laser hair removal services more accessible to a broader range of potential clients and will therefore increase your clientele.
Looking and feeling great is at the top of a lot of folks' minds in the summertime since more skin is exposed to the hotter temperatures. Implementing these tactical strategies, such as investing in the right laser hair removal device, developing a targeted marketing strategy, leveraging Google My Business, hosting special events and promotions, utilizing email marketing leveraging social media, and offering flexible payment options will help your business attract new clients.
Learn more about Astanza and our advanced product line of FDA-cleared, medical-grade lasers by contacting us today! Our award-winning team is here to guide you every step of the way.