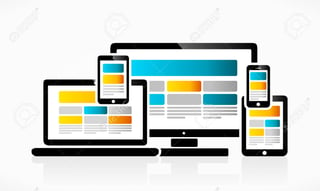 If you are already in business as a tattoo artist, dermatologist, or medical spa owner, tattoo removal is one of the easiest ways to significantly and quickly increase your bottom line. The ROI of laser tattoo removal is also significant, as clients will need to purchase multiple sessions over a period of time and each treatment costs between $150 – $200.
One of the most difficult aspects of starting a laser tattoo removal business is marketing it effectively. Below are some easy marketing tips that will help you attract more laser tattoo removal clients.
Start with a Great Website
Whether it is to find out where a company is located or read reviews, most people will visit a business or office online before ever stepping foot through the door. Thus, it's important to have a website that makes a good first impression. If you own a medical practice or med spa and offer tattoo removal as an additional service, ensure that this service is easy to locate on your website. It won't help your profit margin if customers don't know that you provide tattoo removal.
Some other helpful things to include on your site are as follows:
Testimonials
Articles and useful information
Videos that explain the procedure
Before and after pictures of tattoo removal
Specials or packages that include tattoo removal
Be Social
For many small businesses, advertising on social media may not seem necessary. However, social media has become one of the most important ways to reach potential clients. According to Pew Research Center, nearly 79 percent of online Americans use Facebook. Three-quarters of Facebook users visit the site every single day. Social media advertising makes it easy to reach customers where they are. Here are some creative ways to use social media to get more customers in the door:
Offer fantastic specials or package deals
Post FAQs about laser tattoo removal
Host a live question and answer session about laser tattoo removal
Partner With Tattoo Shops
Many people have more than one tattoo. According to The Harris Poll, 69 percent of people with tattoos have two or more. That means that people that come in for tattoo removal might have old ones that they want to have removed. You could partner with a tattoo shop and offer a special discount to customers that they refer to your tattoo removal business.
Laser tattoo removal as a service is quick and simple, but don't forget that marketing is just as essential. Properly managing your business's presence will take you much further than you would go by just relying on word of mouth, and that's a promise.